ABOUT US … it's all about your security!
We are exciting to announce we opened a new headquarter! Visit us in Bensenville, IL!

114 W. Green St., Bensenville IL, 60106
Fire alarms and fire safety is especially relevant to us. Let us tell you more about who we are.
When life safety is the name of the game, OMEGA always comes in first. Fire alarms, burglar alarms, video surveillance, and card access. Our trained technical team provides installations and service for every commercial and also residential application. We always work one on one with our clients. With fast and reliable 24 hour service we can assist you immediately. Omega Pro Systems is a state licensed, bonded and insured company. We consequently provide long lasting quality service on each and every project since 2013. Call us for a free estimate today. OMEGA Pro Systems: safety and service, right when you need it.
OMEGA Pro Systems – keeping your safe since 2013.
WE ARE CERTIFIED, EXPERIENCED, LICENSED, INSURED AND BONDED SIGNALING SYSTEMS CONTRACTOR.
Numerous projects within Greater Chicago Metropolitan Area …
…fire, burglar, CCTV, card access, and evacuation systems.
Hours of training, wiring, testing …
… to let you feel safe and secure!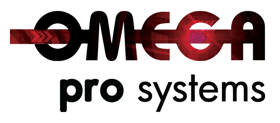 Evanston, IL
Des Plaines, IL
Rosemont, IL
Glenview, IL
Elk Grove Village, IL
Schaumburg, IL
Lombard, IL
Elmhurst, IL
Oak Brook, IL
Downers Grove, IL
Naperville, IL
Wheaton, IL

Bolingbrook, IL
Countryside, IL
Bridgeview, IL
Romeoville, IL
Planfield, IL
Orland Park, IL
Oak Lawn, IL
Blue Island, IL
Harvey, IL
Tinley Park, IL
Mokena, IL
Lockport, IL

Joliet, IL
New Lenox, IL
Frankfort, IL
Norridge, IL
Franklin Park, IL
Melrose Park, IL
Oak Park, IL
Westchester, IL
Elmhurst, IL
Bensenville, IL
Riverside, IL
Berwyn, IL

Oak Brook, IL
Hinsdale, IL
Westmont, IL
Cicero, IL
La Grange, IL
Burr Ridge, IL
Palos Hills, IL
Chicago Ridge, IL
Alsip, IL
Evergreen Park, IL
Crestwood, IL
Hickory Hills, IL

Orland Hills, IL
Homer Glen, IL
Homewood, IL
Park Forest, IL
Chicago Heights, IL
Matteson, IL
Lansing, IL
Lynwood, IL
Riverdale, IL
Burbank, IL
Calumet Park, IL
Chicago, IL

Evanston, IL
Des Plaines, IL
Rosemont, IL
Glenview, IL
Elk Grove Village, IL
Schaumburg, IL
Lombard, IL
Elmhurst, IL
Oak Brook, IL
Downers Grove, IL
Naperville, IL
Wheaton, IL

Bolingbrook, IL
Countryside, IL
Bridgeview, IL
Romeoville, IL
Planfield, IL
Orland Park, IL
Oak Lawn, IL
Blue Island, IL
Harvey, IL
Tinley Park, IL
Mokena, IL
Lockport, IL

Joliet, IL
New Lenox, IL
Frankfort, IL
Norridge, IL
Franklin Park, IL
Melrose Park, IL
Oak Park, IL
Westchester, IL
Elmhurst, IL
Bensenville, IL
Riverside, IL
Berwyn, IL

Oak Brook, IL
Hinsdale, IL
Westmont, IL
Cicero, IL
La Grange, IL
Burr Ridge, IL
Palos Hills, IL
Chicago Ridge, IL
Alsip, IL
Evergreen Park, IL
Crestwood, IL
Hickory Hills, IL

Orland Hills, IL
Homer Glen, IL
Homewood, IL
Park Forest, IL
Chicago Heights, IL
Matteson, IL
Lansing, IL
Lynwood, IL
Riverdale, IL
Burbank, IL
Calumet Park, IL
Chicago, IL